"Raptor Experience" Comes to Beechwood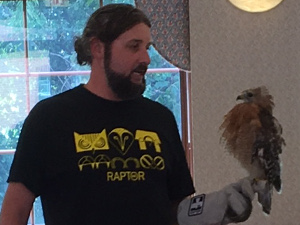 Raptor Inc., located at 961 Barg Salt Run in Milford Ohio, is a non-profit organization dedicated to the rehabilitation and return of raptors to their natural environment, education of the public on the importance of raptors, and preservation of their natural habitat.
Beechwood was treated to 3 live raptors as well as extensive information on habits of local raptors. Residents had a multitude of questions and kept the well informed presenters busy!
Thanks you Raptor, Inc. for an enjoyable and informative presentation.
For more information and to find out how you can help visit www.raptorinc.org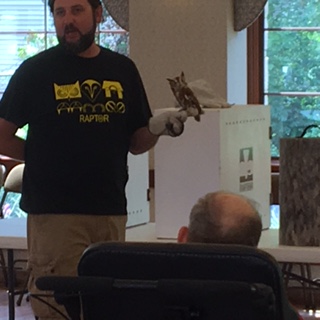 View All Stories