Outdoor Family/Friend Visits
Beechwood had been on lockdown since March working hard to keep our residents safe! Mike DeWine and the Ohio Department of Health is allowing outdoor visits startin on July 20th.
We have been working hard to devise methods to keep everyone safe, but allow our residents to get much needed face time with family and loved ones. We have followed guidelines set by ODH.
Judging by the looks on their faces, this is a very welcome enhancement!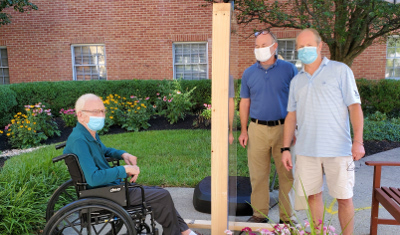 View All Stories