Seventh Annual Sporting Clay Event
The Seventh Annual Sporting Clay Event was held on a beautiful day at the Sycamore Gun Club on June 2, 2017. We are grateful to our major sponsors for helping with the event this year:

A great meal was donated by U.S. Food Service, Commonwealth Foods, Premier ProduceOne and prepared by our own Beechwood Home Chef, Mayer Rosen and his staff. The committee members, Sam Bortz, Dan Shiels and Chip Heidt and the Beechwood staff did a fantastic job in providing the participants a great experience. We are also grateful to the Beechwood Young Leaders and two St. Ursula students who volunteered their time to help with the event.
The Winners of the Event:
High Overall 30 and Under - Robby Henggeler
High Overall Female - Gina McCord
High Overall Male - Mike Haehnle
High Overall Team - RWA Architects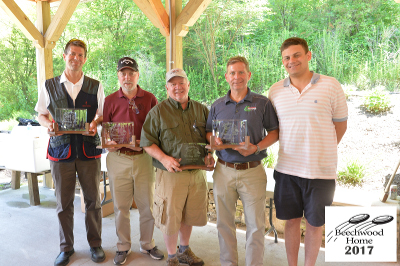 We feel so thankful to have such wonderful sponsors and attendees, they truly make a difference!
View All Stories