Beechwood History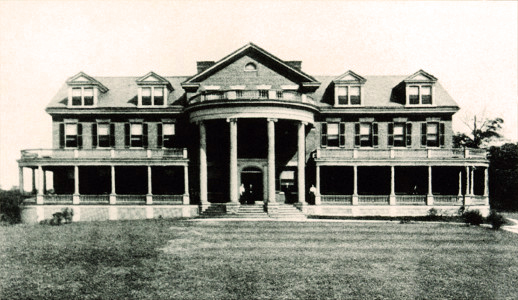 In April 1888, Associated Charities of Cincinnati invited a group of civic leaders to meet and discuss the need for a "home for incurables." Within two and half years, a house was rented on the corner of Saunders and Bigelow Streets, and a nurse was hired at the salary of $14 per month. The opening of the Home for the Incurables was October, 1890.
Already needing more room the Home was moved to Walnut Hills in 1893. Community support and gifts increased as admissions to the home became more numerous. Less than 12 years after the home first opened its doors, the cornerstone was laid for a new Home to be built on Pogue Avenue. It would accommodate 40 residents on five acres in Hyde Park. Two more wings were added in later years. During this time the name of the Home became The Beechwood Home.
Through the years, the Board of Trustees and the community have been actively involved. Fundraising events such as bazaars, charity balls, carnivals, luncheons, and lawn fetes became popular. The Home's endowment fund was made possible by these fund-raisers as well as by generous gifts and bequests. In 1968 when it was decided to build a new Home three feet from the existing one, these funds were sufficient to avoid borrowing.
The building standing today has been continually updated to provide efficient and comfortable living for our residents. It was designed for additional wings to be built as needed.
One hundred and twenty five years has not changed the work this home has done for those who have been given lives of tremendous challenge. Beechwood was found as and continues to be a non-profit organization which extends loving arms to those who need care regardless of race, creed, national origin or economic status. The home enters the next one hundred and twenty five years with the same spirit of selflessness which has provided refuge to its residents over the past century and with the hope that someday the need for such a facility will no longer exist.